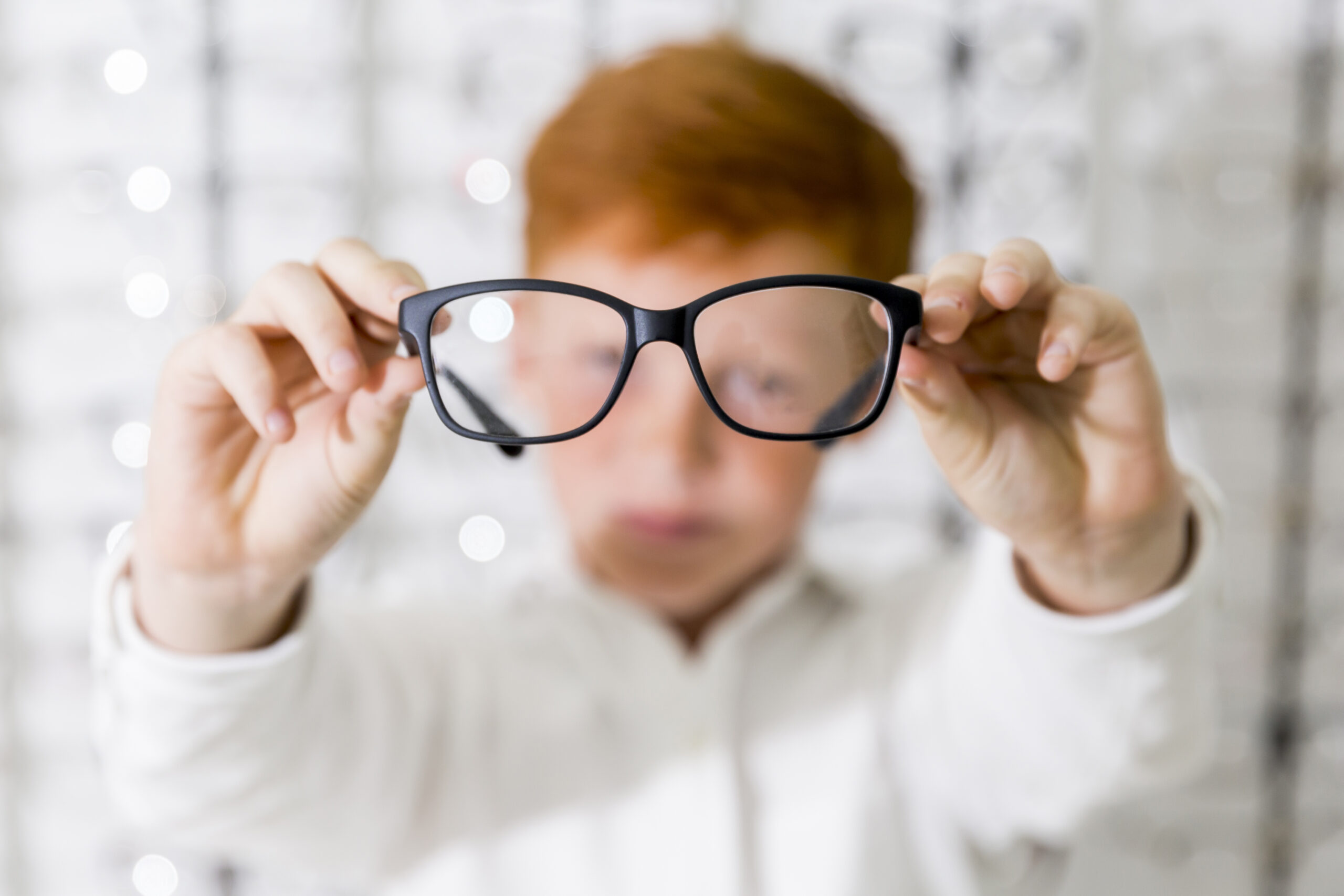 9 Simple Yet Effective Eye Care Tips for Children
Undoubtedly, eyes are one of the most delicate organs of our body. Although taking good care of the eyes might not look as important as eating balanced meals and building good eating habits, protecting your eyes from an early age is vital to ensure a healthy vision in the long run.
There is no denying the fact that eye care is an important aspect of your child's overall health and well-being. If you follow good eye care practices for your children and are able to maintain a healthy vision until their teenage years, they are highly likely to maintain good eyesight for the many years to come.
Eye care for children depends upon a large number of factors. As parents, you must be proactive and ensure that you take all the necessary steps to take complete care of their eyes. Below mentioned are some simple tips that will help you protect the eyes of their little ones:
Avoid letting children play with sharp and hard toys
Do not apply any cosmetics on the eyes of the children
Ask your kids to stop touching or rubbing their eyes constantly
Work on reducing their exposure to digital devices
Ensure that your children maintain a good distance from the screen while watching television
Make your kids eat a healthy diet for balanced eye development
Get your children enough rest to give their eyes a break
Ensure to use protective eye-wear while playing sports
Last but not the least, undertake regular eye check-up from a eye care specialist
A child may not feel the need to protect their eyes but these simple exercises will help you ensure that you are doing your bit to let them enjoy good eye health.
Choosing the Best Eye Doctor for Kids
It may sound a little strange but, indeed, the children's eyes, their visual needs, and disorders are entirely different than those of adults. This is the primary reason why vision disorders in children require special medical care and attention.
A brief medical check-up of your child's eyes by a general physician or a paediatrician is by no means a substitute for a thorough eye examination by an eye specialist. Eye care doctors not only have clinical expertise but also possess special tools and medical equipment for a detailed examination and evaluations of your child's eyes and vision.
You must watch carefully for any of the following warning signs as they may indicate an issue with the eyes or vision of your child:
(Screwing) when the child tries to close one eye or both eyes partially to be able to read or see
Difficulty in reading or copying from the blackboard in school
Frequent complains of a headache
Recurrent eye infections
Constant urge to rub the eyes
Watering from eyes
Red eyes
(Squinting) Misalignment of eyes
If you happen to notice either of these symptoms in your kid, you must seek expert medical assistance from a paediatric ophthalmologist, a specialist eye care doctor for children.
Even in the lack of any symptoms or discomfort in the eyes, it is beneficial to get the eyes of your children screened at regular intervals to ensure appropriate vision in their growing years.
Your search for the best-in-class paediatric ophthalmologist ends with Abhinav Eye Care and Laser Centre. We make the best of use of the latest technology to ensure the highest quality eye care services to one and all.
Abhinav Eye Care and Laser Centre has state-of-the-art medical infrastructure and a vast range of advanced equipment. It is headed by Dr. Venugopal Rao Appani who is a distinguished eye care specialist with over two decades of medical experience.
Schedule your consultation with the experts for unmatched eye care of your children and loved ones. Book your appointment now!